BE READY.
BE PREPARED.
We've redesigned the NEW MyFAK inside and out. Inside we've created a folding page design for increased organization. This unique design opens like a book so that you have quick access to everything that you need.
Hand-picked by Emergency Responders & Pros - We've worked closely with medical professionals to research and curate the essential supplies for the most common injuries and ailments.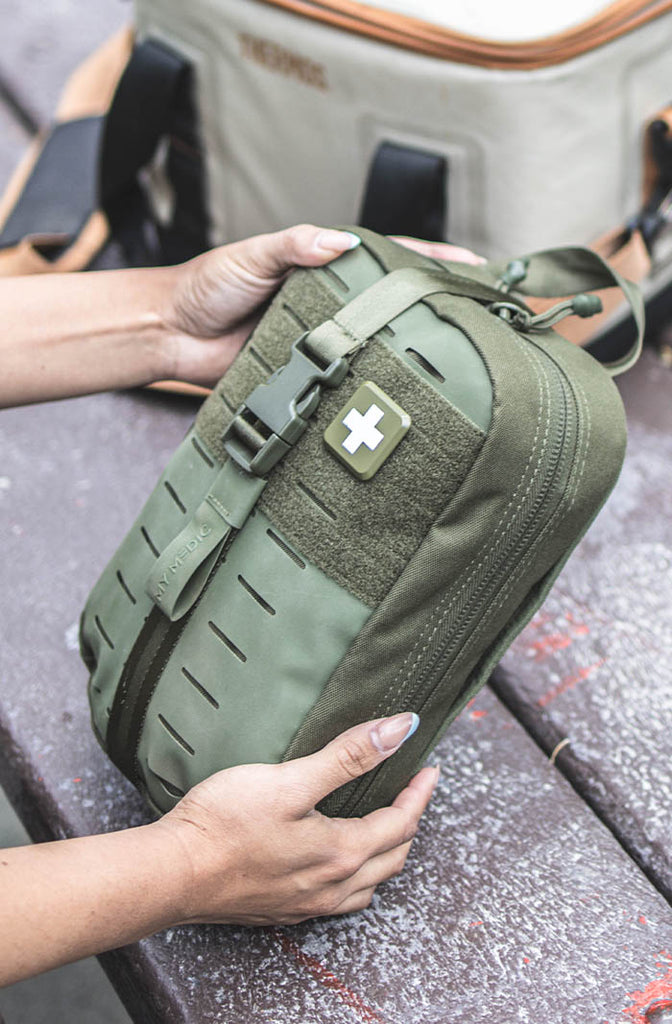 The exterior features a laser-cut MOLLE panel that makes attaching accessories and tools incredibly easy.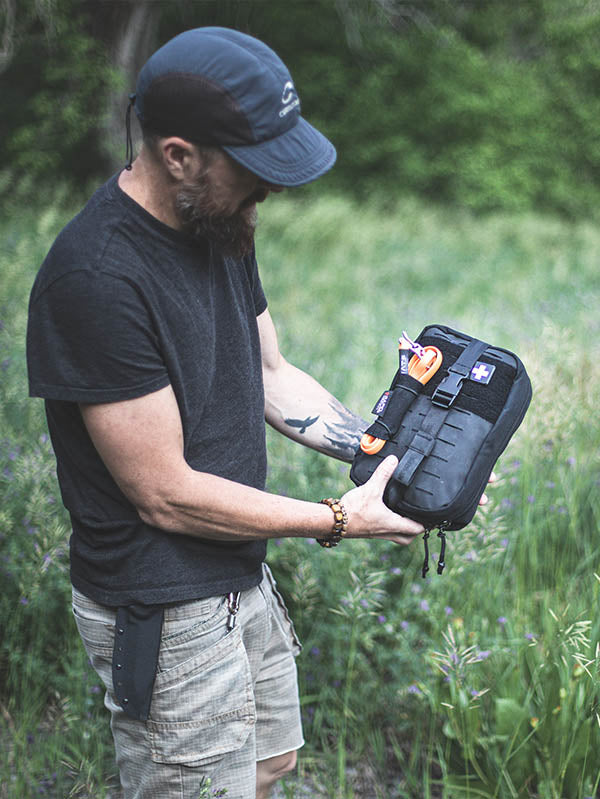 The MyFAK also has a hidden strap for those times when you want to carry it over your shoulder.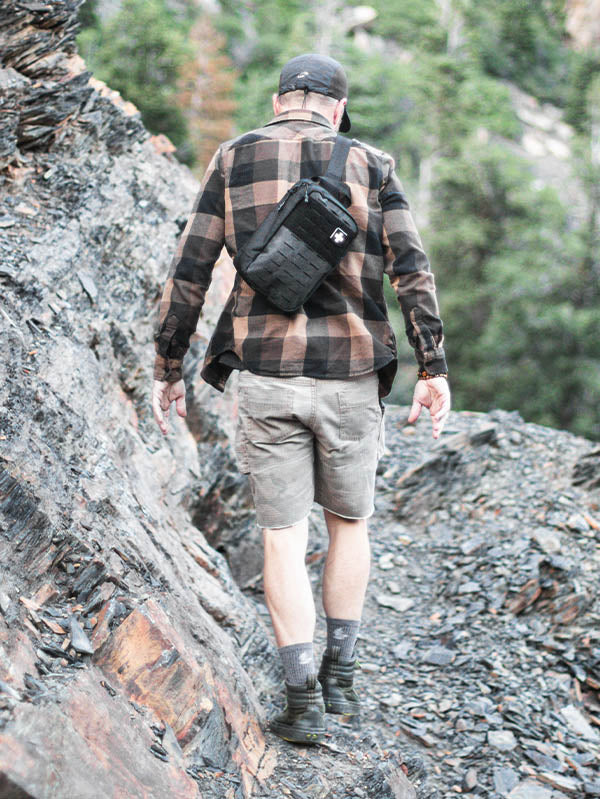 6 DIFFERENT COLORS WHAT'S YOUR CHOICE?
A KIT THAT
SAVES LIVES.
"I just wanted to send a quick note
and say I had to use my tourniquet
and some supplies from my MyFAK
First Aid Kit today."
"While on a ride, I came upon a motorcycle accident with one rider involved. He had a severe left leg injury. I could see his quad - his leg was filleted open. His calf also had a deep laceration to it with adipose tissue and muscle showing."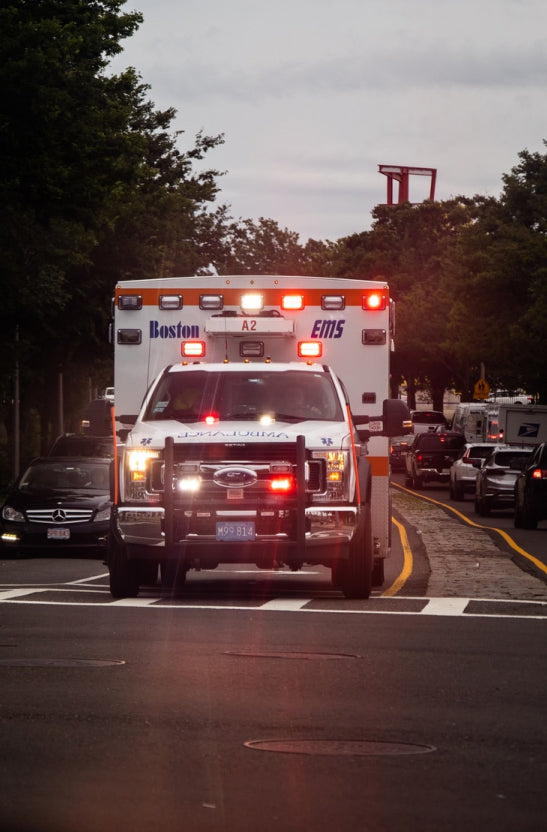 "I immediately realized he needed a tourniquet applied. Thankfully I had mine with me. I applied it and dressed the wounds. A little while later, the local fire department paramedics arrived. They were pumped that I had a tourniquet and used it."
DON'T WAIT UNTIL IT'S
TOO LATE.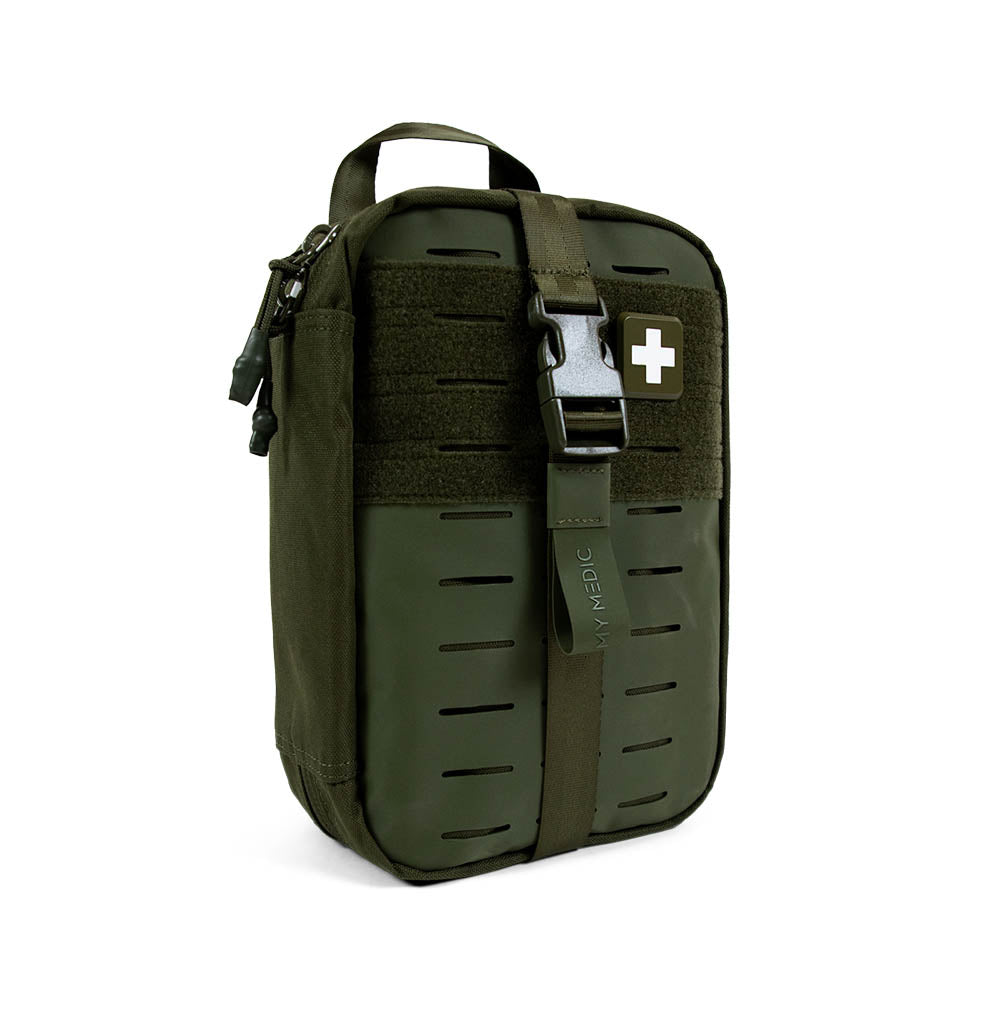 When you NEED a First Aid Kit, it's already too late. Get peace of mind today with The MyFAK First Aid Kit.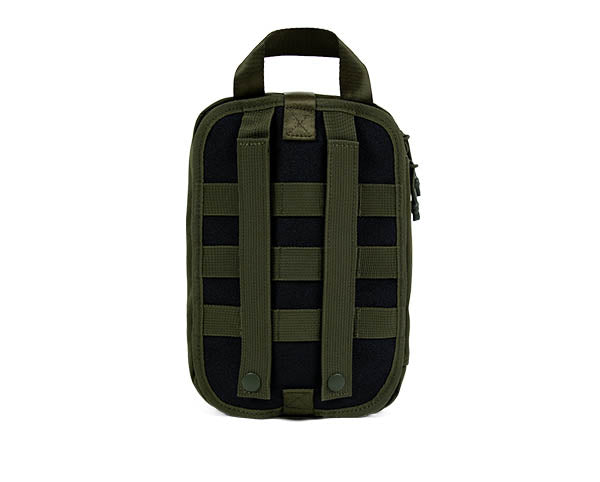 Hundreds of five-star reviews and many lives saved.
REVIEWS FOR THE MYFAK
Brent L.

"Top-notch. The best med kit I've owned bar none!"
Sheridan R.

"Great bag and good equipment."
Jeff N.

"The first aid kit of all first aid kits!"
Jonathan G.

"This kit is a mobile triage center."
Richard H.

"A must-have for families who love to adventure."
Sarah H.

"The thought and quality of products that have gone into these kits are top-notch."
Which MyFAK is right for you?
Standard
Our Standard Kit is a good option for those who already have trauma gear and don't need life-saving items.
Pro
Our Pro Kit is the best option for those who don't have trauma gear and need additional life-saving items.