BE READY.
BE PREPARED.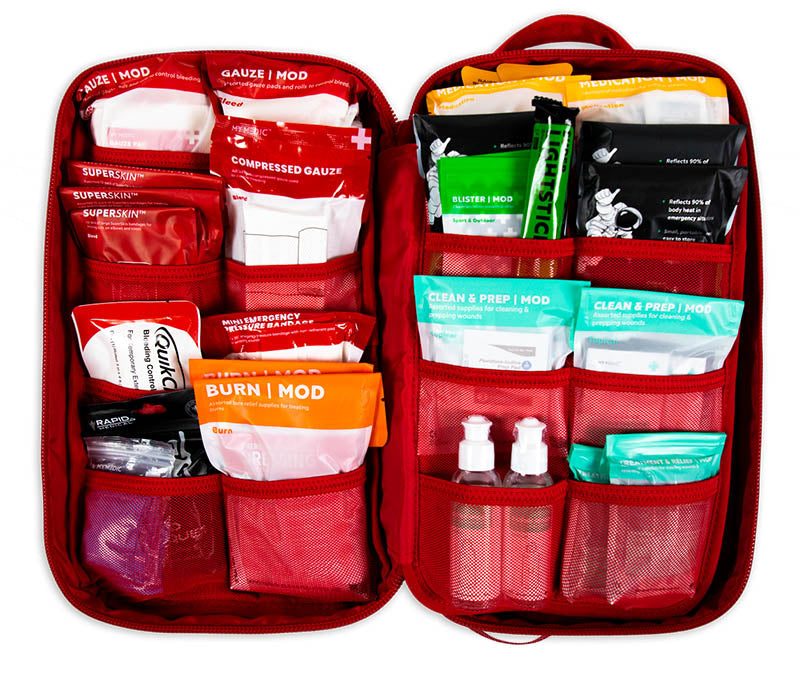 We've redesigned the NEW MyFAK Large inside and out. Inside the kit we've created a folding page design for increased organization. This unique design opens like a book so that you have quick access to everything that you need.
Hand-picked by Emergency Responders & Pros - We've worked closely with medical professionals to research and curate the essential supplies for the most common injuries and ailments.
The exterior features a laser-cut MOLLE panel that makes attaching accessories and tools incredibly easy.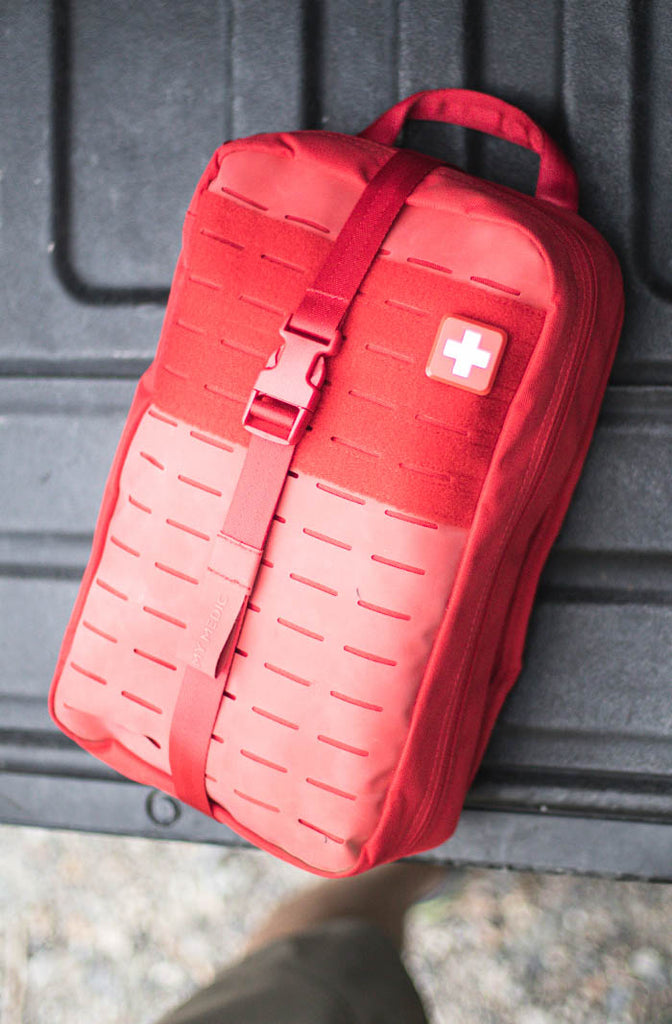 The MyFAK Large also has a hidden strap for those times when you want to carry it over your shoulder.
6 DIFFERENT COLORS WHAT'S YOUR CHOICE?
A KIT THAT
SAVES LIVES.
"Our 10yr old hit the back door
yelling that our 8yr old 'broke glass
and cut his foot'. On the way to the
backyard, I grabbed the MyFAK
Large from my vehicle."
"As a former EMT & now an RN, I was confident I would have whatever I needed. The kit had perfect cleaning & bandaging supplies. I keep a My Medic kit in each vehicle & highly recommend them."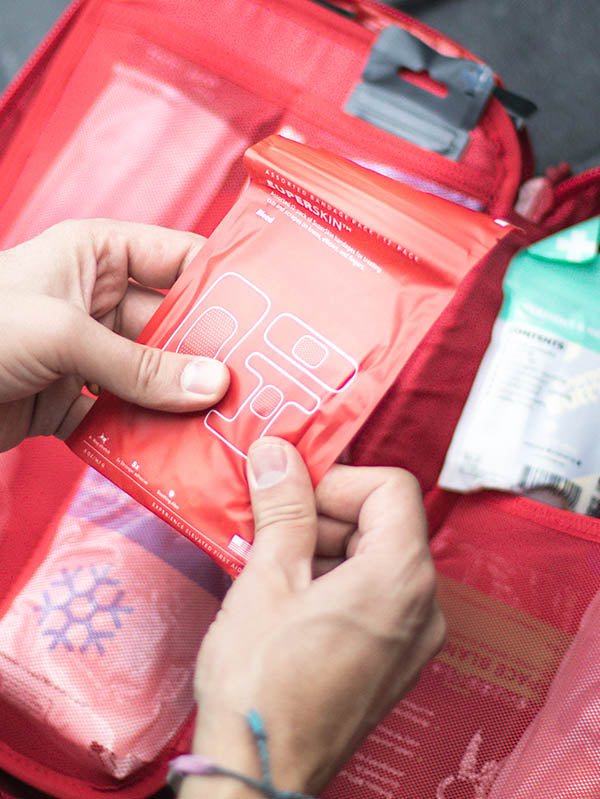 DON'T WAIT UNTIL IT'S
TOO LATE.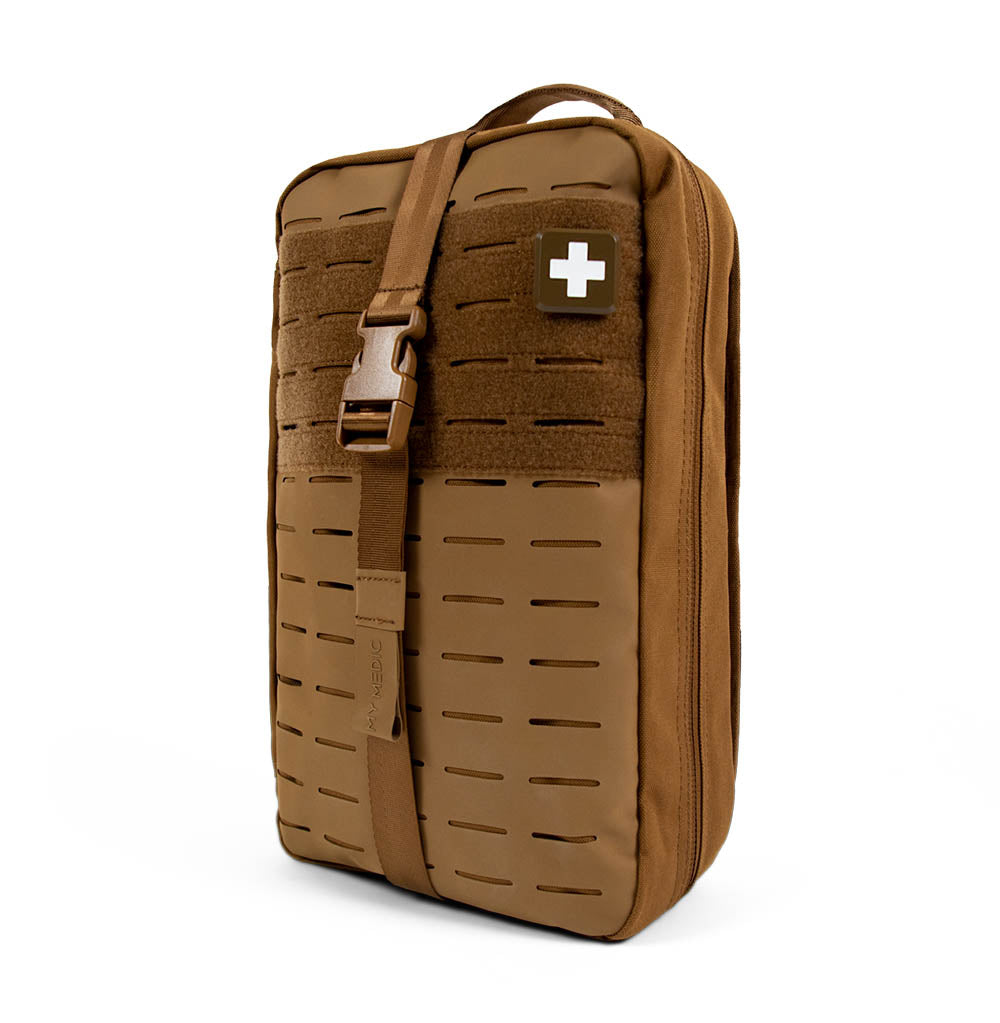 When you NEED a First Aid Kit, it's already too late. Get peace of mind today with The MyFAK Large First Aid Kit.
Hundreds of five-star reviews and many lives saved.
REVIEWS FOR THE MYFAK
Dillon F.

"Absolutely one of the best first aid kits on the market."
Jeff R.

"I hope I never need to use anything in it, but knowing I have this gives me peace of mind."
Rebekah S.

"Love the MyFak Large. Great quality gear and has loops and pockets to rearrange gear how you want."
Dwayne M.

"An amazing kit, Just perfect."
Curtis F.

"It's a large pack with everything you would need from papercuts all the way to gunshot wounds."
Drew D.

"A high quality, comprehensive kit that is not overly bulky."
Which MyFAK is right for you?
Standard
Our Standard Kit is a good option for those who already have trauma gear and don't need life-saving items.
Pro
Our Pro Kit is the best option for those who don't have trauma gear and need additional life-saving items.