BE READY.
BE PREPARED.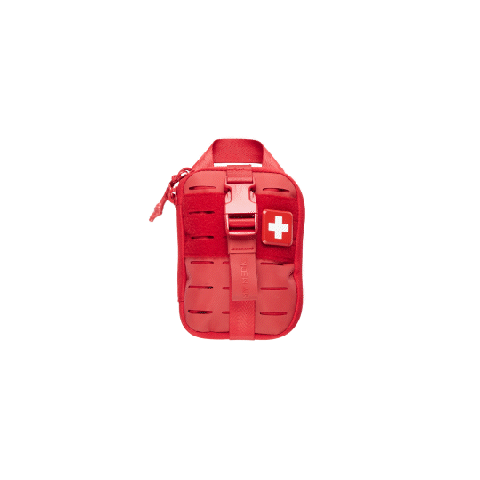 Hand-picked by Emergency Responders & Pros - We've worked closely with medical professionals to curate the essential supplies for the most common injuries and ailments.
The Sidekick is our most portable kit. Perfect for any adventure.
The exterior features a laser-cut MOLLE panel that makes attaching accessories and tools incredibly easy.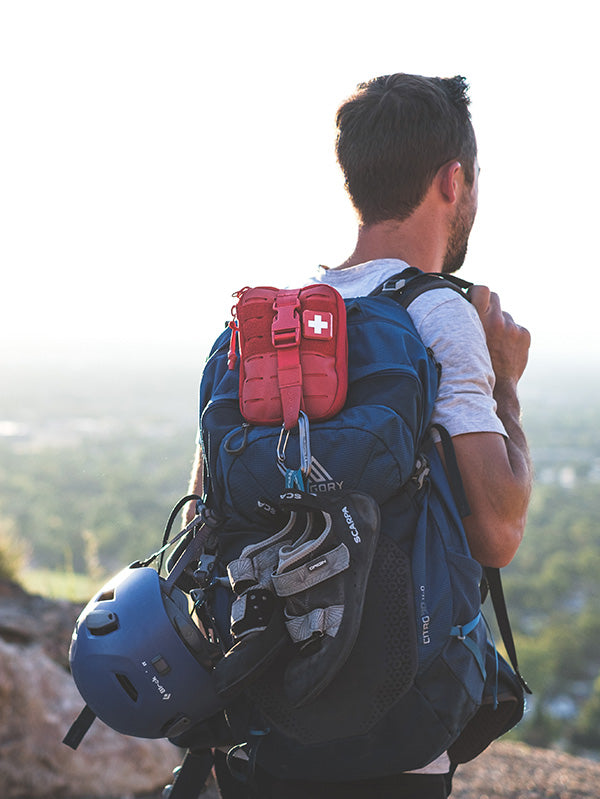 The Sidekick also has a hidden strap for those times when you want to carry it over your shoulder.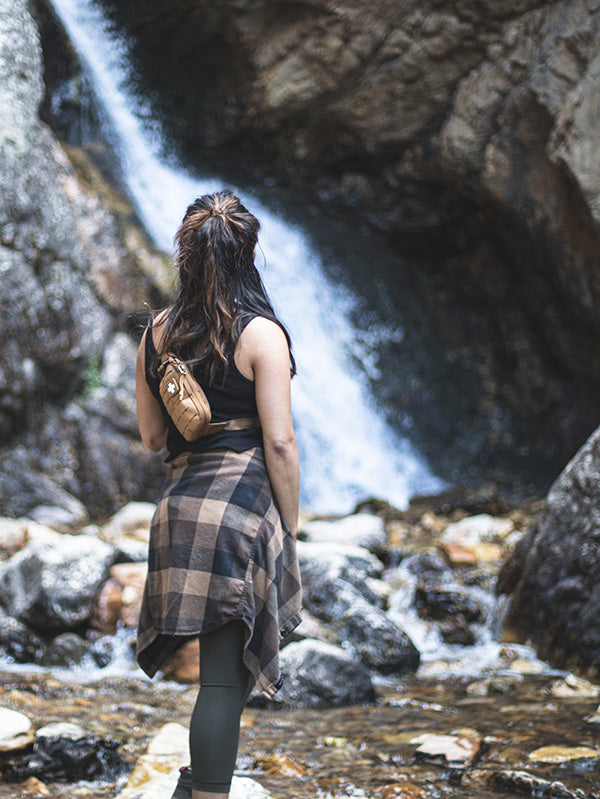 DON'T WAIT UNTIL IT'S
TOO LATE.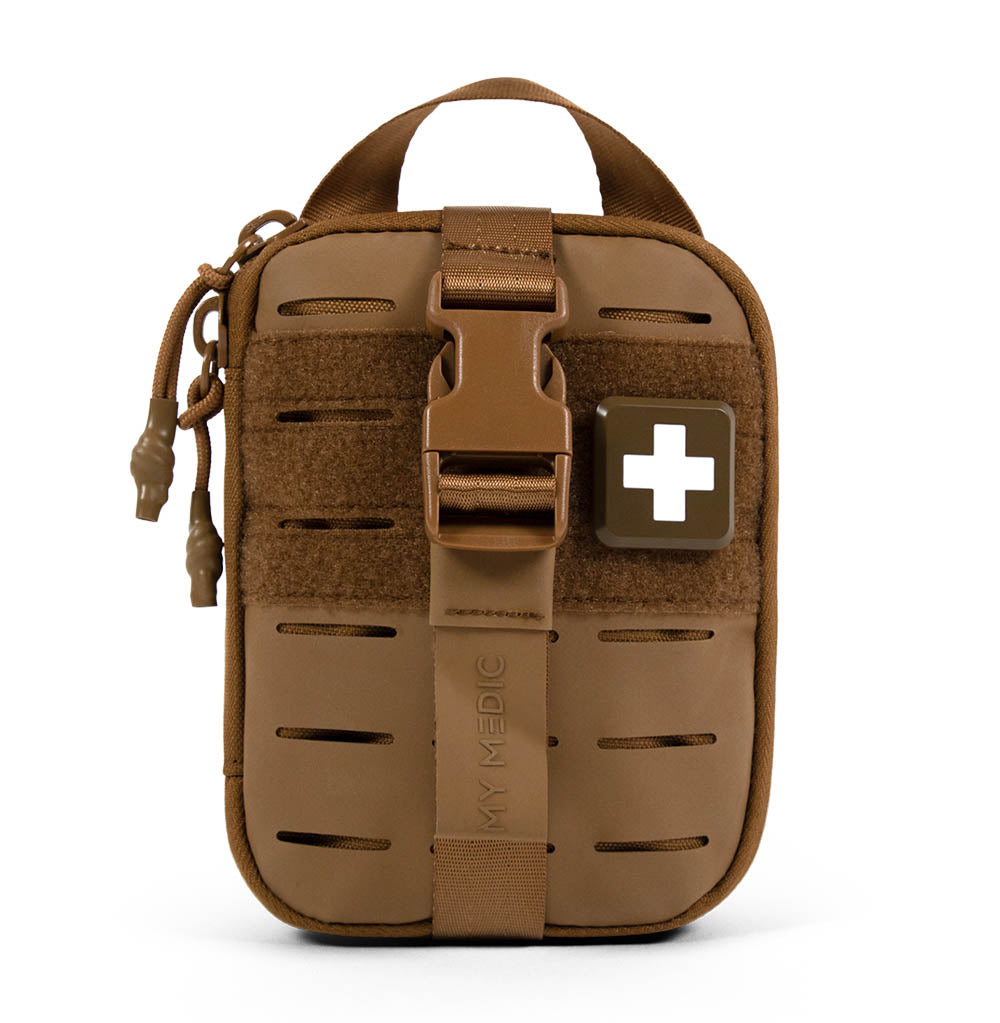 When you NEED a First Aid Kit, it's already too late. Get peace of mind today with the Sidekick First Aid Kit.
Our most popular on-the-go kit.
REVIEWS FOR THE SIDEKICK
Kenton A.

"I love the compact size, but don't be fooled, it still packs a punch."
Alexa C.

"This is the perfect kit to throw in my hiking bag and go!"
Joe E.

"You always know you're getting a quality kit with My Medic!"
Jack S.

"This kit is a must-have if you like to adventure."
Maddie G.

"Best purchase I made this summer! Already had to use it multiple times."
Jon B.

"It's super compact and easy to take anywhere."
6 DIFFERENT COLORS WHAT'S YOUR CHOICE?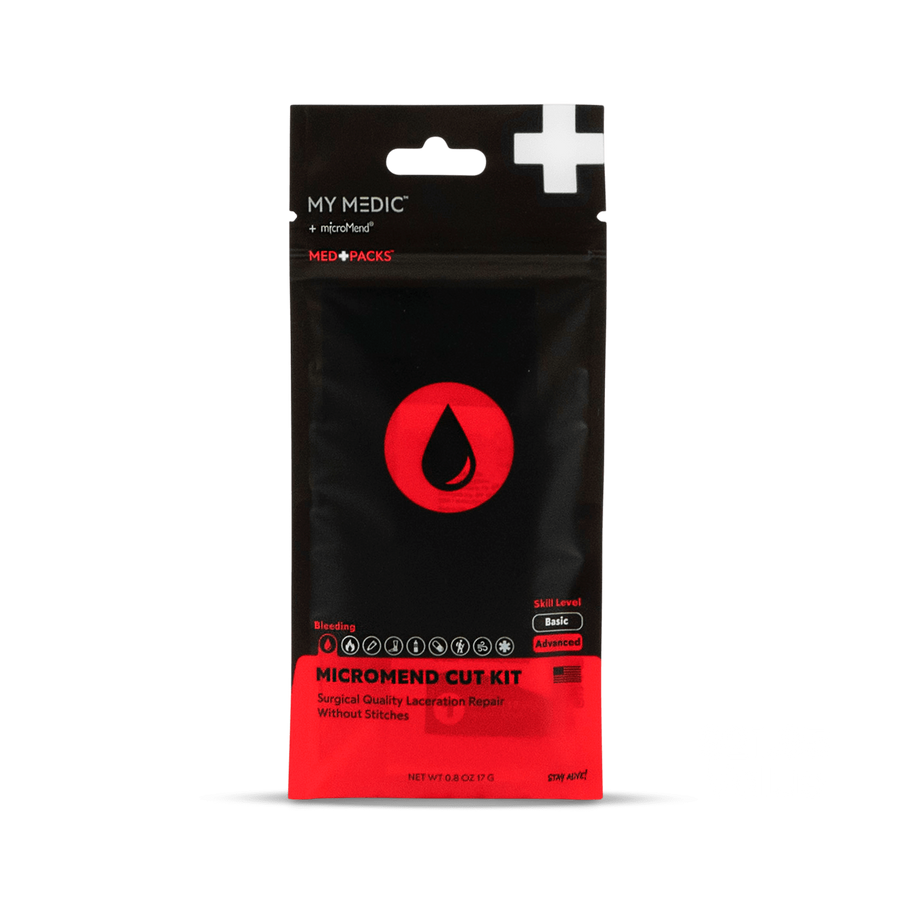 *FREE MICROMEND WITH PURCHASE
For a limited time only, all orders of our NEW MyFAK kits will receive a FREE microMend® Cut Kit!Say goodbye to stitches with this revolutionary technology used to close wounds and minimize scarring.