BE READY.
BE PREPARED.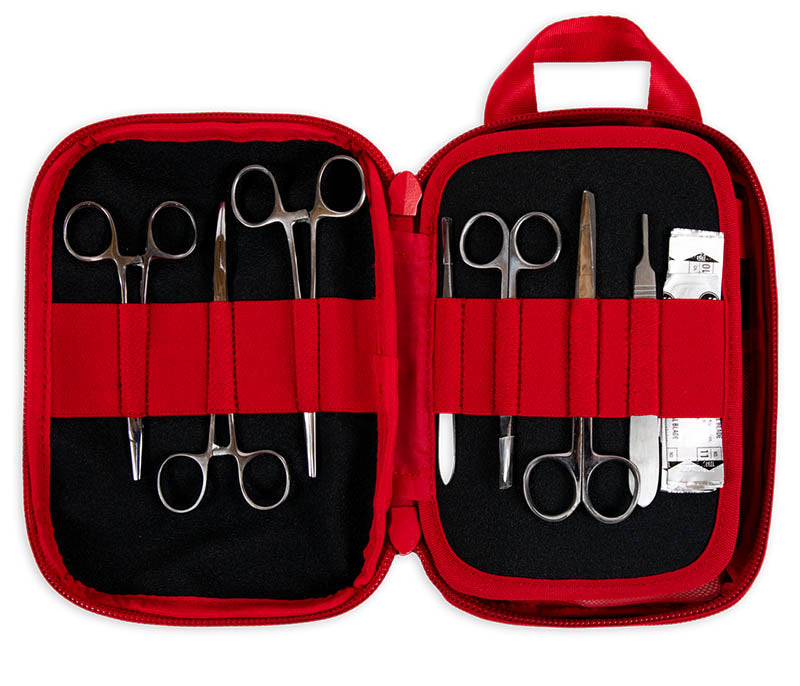 These 4 traditional wound closure methods are included:
1. Sutures
2. Surgical Staples
3. Surgical Tape
4. Adhesives 
Plus, we've included our revolutionary 5th method, ZZIPS™ Wound Closure Strips!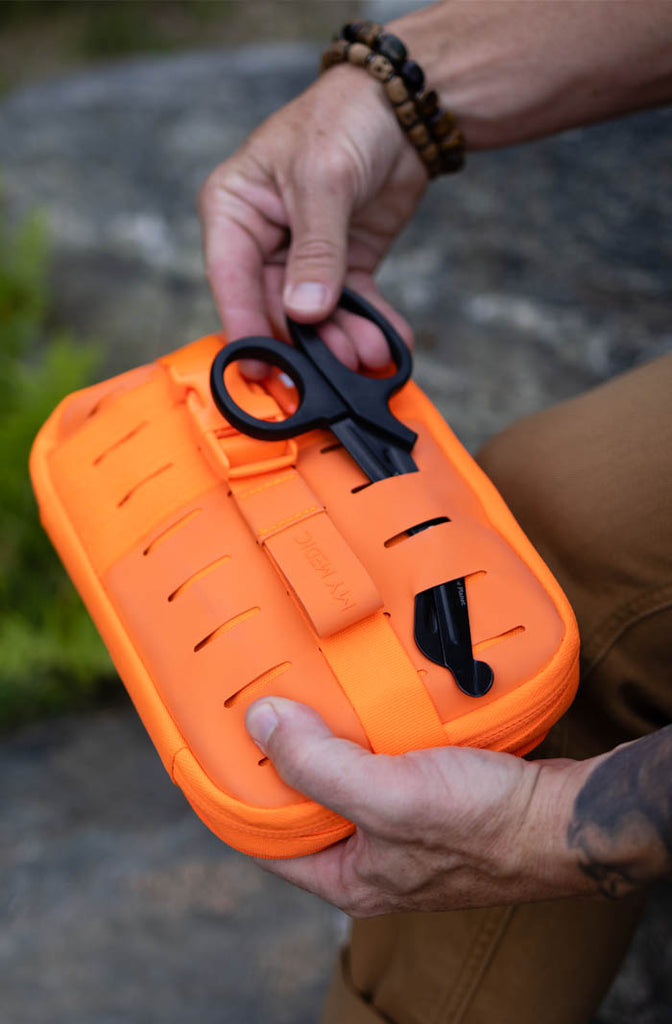 ZZIPS™ are a simple yet effective way to close wounds and minimize scarring, while also saving you a trip to the ER.
Say goodbye to stitches with ZZIPS™.
DON'T WAIT UNTIL IT'S
TOO LATE.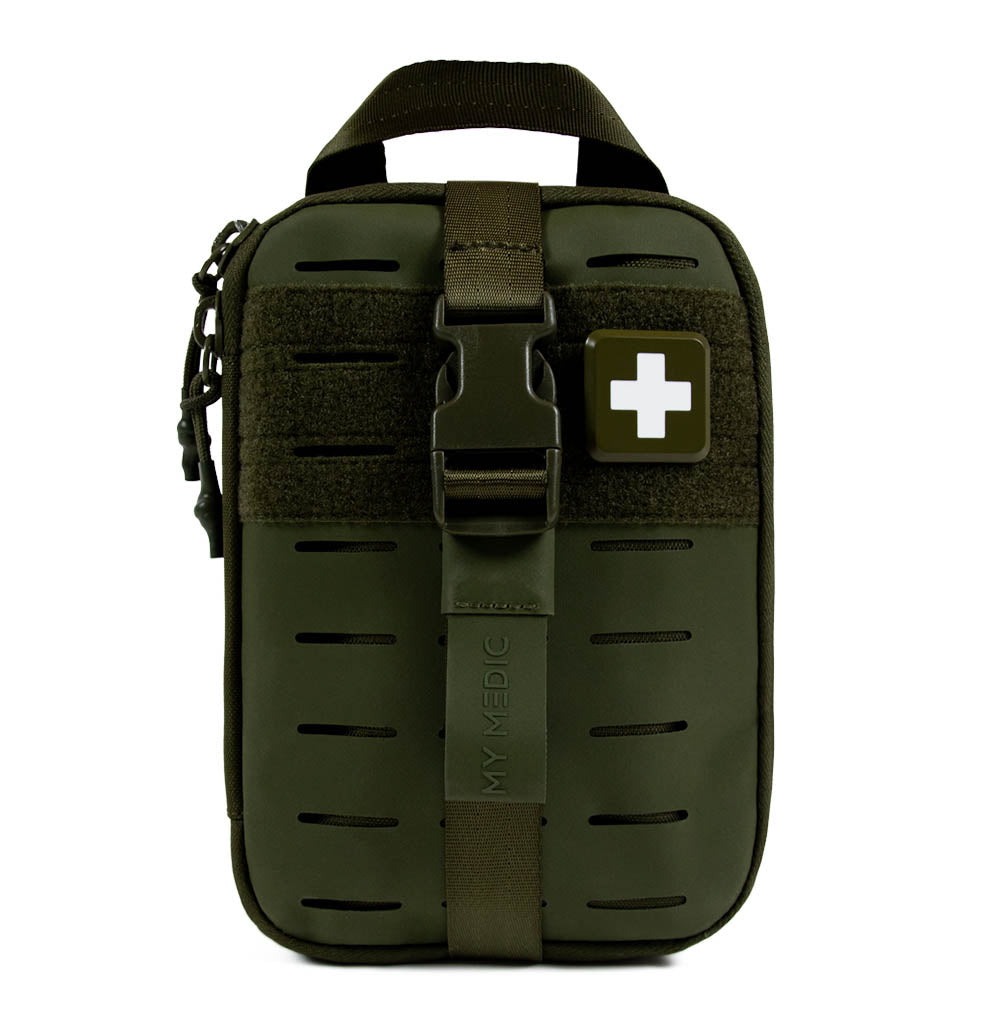 When you NEED a First Aid Kit, it's already too late. Get peace of mind today with the Wound Closure Kit.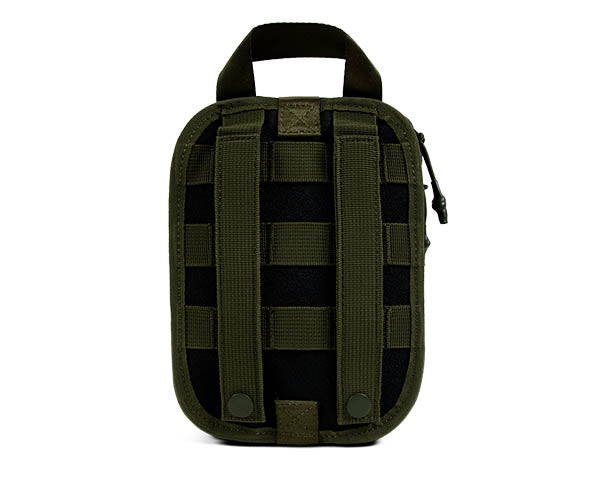 WOUND CLOSURE REVIEWS
Alex J.

"This is way above and beyond your regular suture kit."
Jenna D.

"I absolutely love the ZZIPS that are in this kit. My son had a big cut on his arm and they worked perfectly."
Rick G.

"I hope I don't have to use this anytime soon, but it's so organized I'll feel confident if the time comes."
5 DIFFERENT COLORS WHAT'S YOUR CHOICE?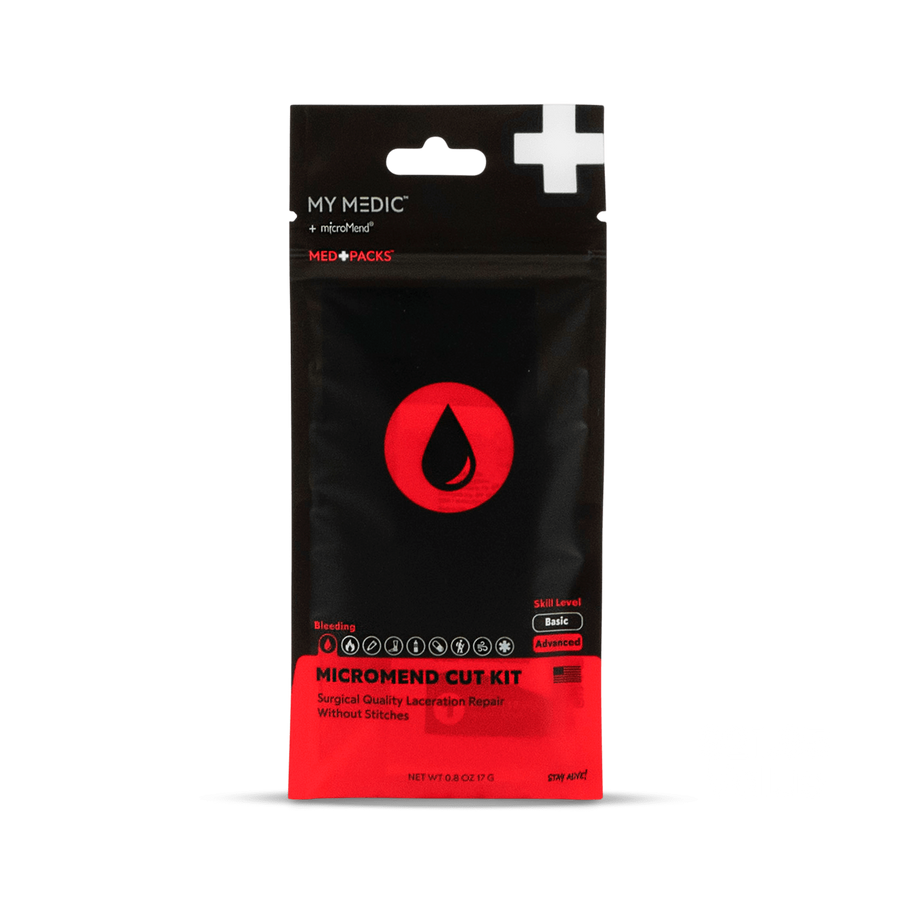 *FREE MICROMEND WITH PURCHASE
For a limited time only, all orders of our NEW MyFAK kits will receive a FREE microMend® Cut Kit!Say goodbye to stitches with this revolutionary technology used to close wounds and minimize scarring.