Hand-Picked by Experts
Built in the USA
Lifetime Guarantee
HSA/FSA Approved
Spend $100.00 more to upgrade to FREE Super Strips and Bite & Sting Med Pack!
Spend $250.00 more to upgrade to FREE Hiker, Cuts & Scrapes and M.A.R.C.H Training!
Spend $500.00 more to upgrade to FREE Sidekick, Cuts & Scrapes and M.A.R.C.H Training!
description
Every hero needs a Sidekick. Our newest kit, the Sidekick, will keep you ready for everyday minor injuries while on the move. Use this IFAK pouch as a stand-alone kit or as an on-the-go addition to your MyFAK.
Product Highlights:
Over 70 first aid items

Extra space so you can organize and customize (to fit your needs)

Hypalon MOLLE panel is highly durable & lightweight

High-end metal clip makes your kit easy to find in an emergency

The perfect IFAK pouch
View what's inside guide for kit contents.
⚠WARNING: Reproductive Harm - https://www.p65warnings.ca.gov/
specs
Height:  7.5 in
Width:  5.5 in
Depth:  1 in
Weight:  14.2 oz
"I absolutely love this kit. It's so portable and easy to take with me anywhere, but still has all the essentials." -Kaden P.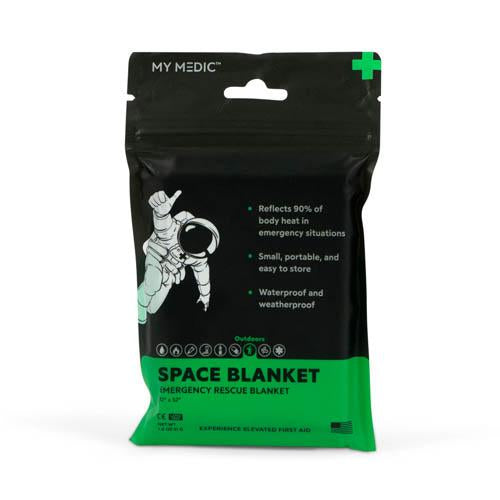 Space Blanket
Thermal insulation blanket designed to reflect 90% of body heat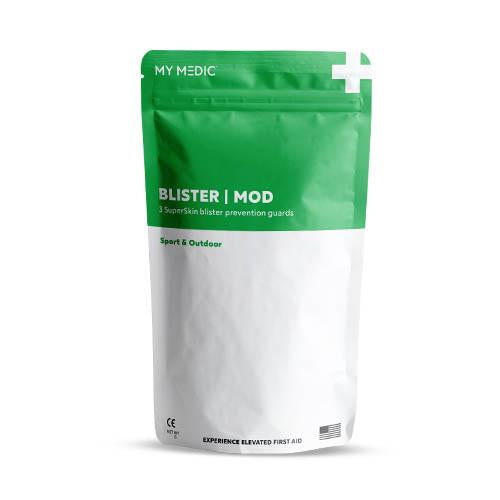 Blister MOD
MOD Contains:
- 3 Pieces of SuperSkin Blister Strips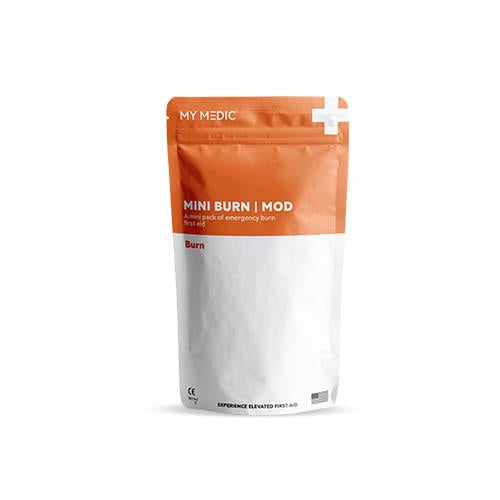 Mini Burn MOD
MOD contains:
-3 Burn Gel 3.5g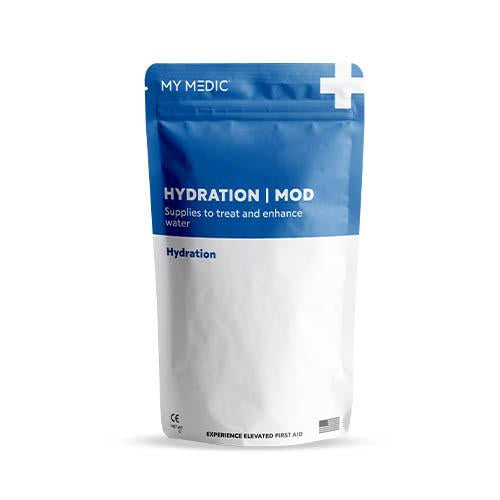 Hydration MOD
MOD Contains:
- 2 KoKos Hydration Packets
- 2 Water Purification Tablets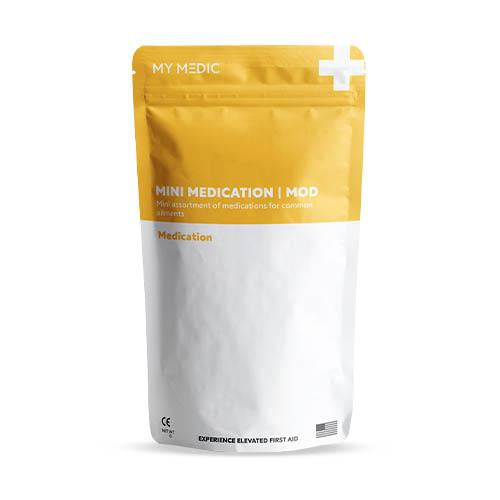 Mini Medication MOD
MOD contains:
- Ibuprofen
- APAP
- Aspirin
- Diotame
- Medi-Meclizine
- Diphen
- Cold & Flu Med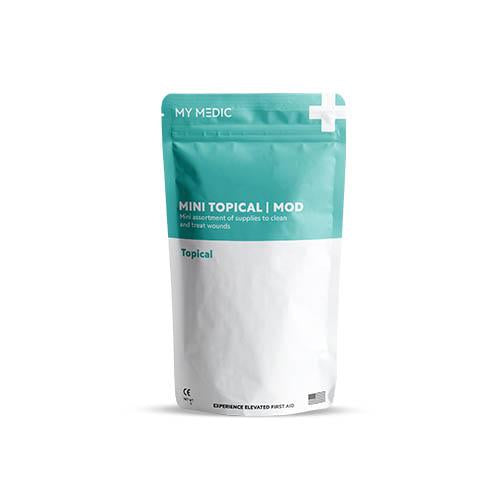 Mini Topical MOD
MOD contains:
- Antiseptic Wipe
- Hand Sanitizer
- Triple Antibiotic
- Lip Balm
- Sunscreen
- White Petrolatum
- Hydrocortisone
- Oral Pain Relief
- Friction Frosting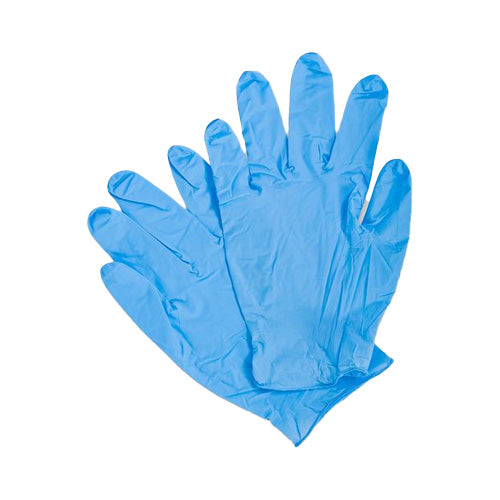 Gloves
1 pair of disposable gloves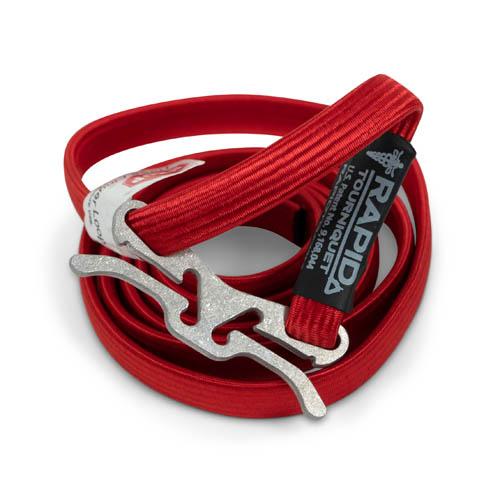 RATS Tourniquet
Easy use tourniquet to stop arterial bleeding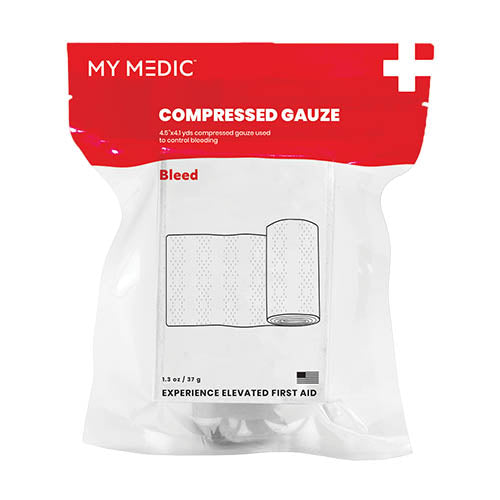 Compressed Gauze
Vacuum-sealed gauze to treat serious bleeding.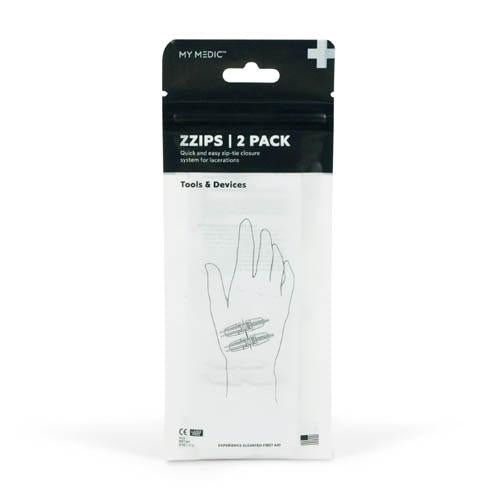 ZZIPS 2-Pack
Pack Contains:
- 2 ZZIPS Devices
- 1 Instruction for Use
MOLLE PANEL & VELCRO
Laser-cut MOLLE & Velcro front panel allows for easy customization with additional accessories.
TEAR-AWAY PANEL
Speed is life. Our tear-away panel is designed to enable quick access without the hassle of unbuckling.
Durable and Organized
Engineered to be insanely durable, you can rest assured this kit will last a long time. The internal folding page design is perfect for organization and makes it quick and easy to find exactly what you're looking for in an emergency.
Environment
dry dirty muddy light rain
New MyFAK Collection
Highlight video of the all-new MyFAK collection
Sidekick Walk Thru
Quick overview of our Sidekick.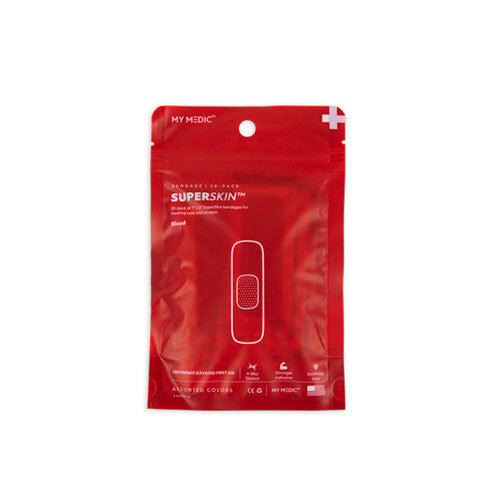 1"x3" SuperSkin Bandage 30 pack
Pack Contains:
- 30 1"x3" Assorted Color SuperSkin Bandages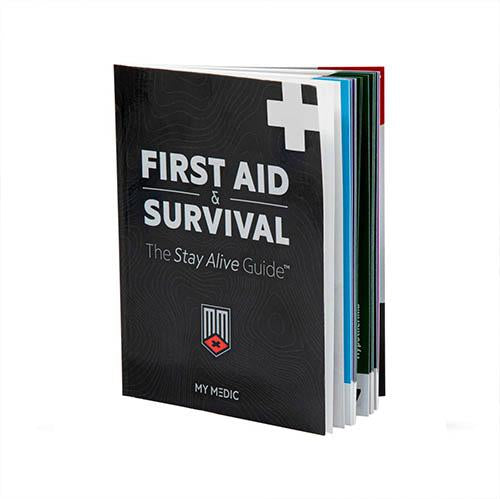 Digital Stay Alive Guide
Download card for the First Aid and Survival guide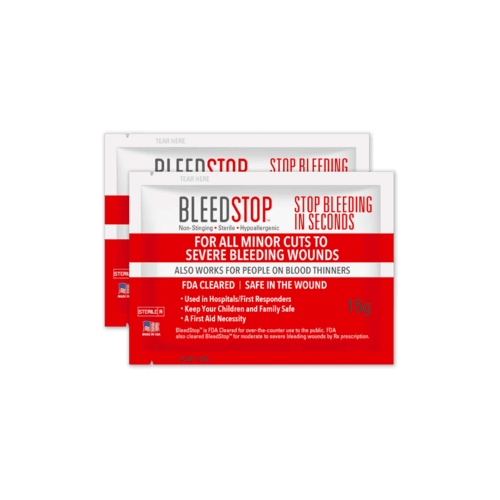 2 15 Gram BleedStop Packets
Wound-Safe blood clotting granules used to stop capillary bleeds