Hand-Picked by Experts
Built in the USA
Lifetime Guarantee
HSA/FSA Approved
specs
Height: 5.5 in
Width: 3.3 in
Weight: 0.4 oz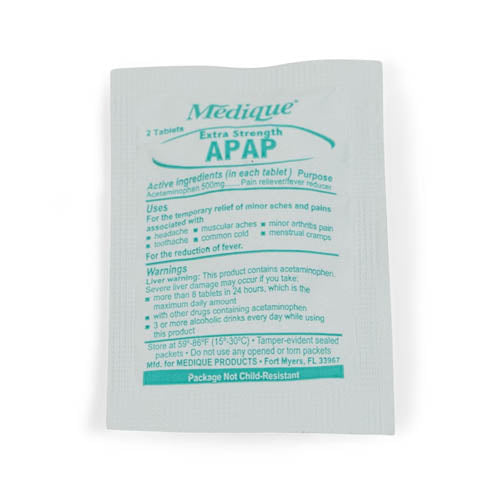 1 APAP Packet
Used to treat mild to moderate pain and to reduce fever. *Compare to active ingredients in Tylenol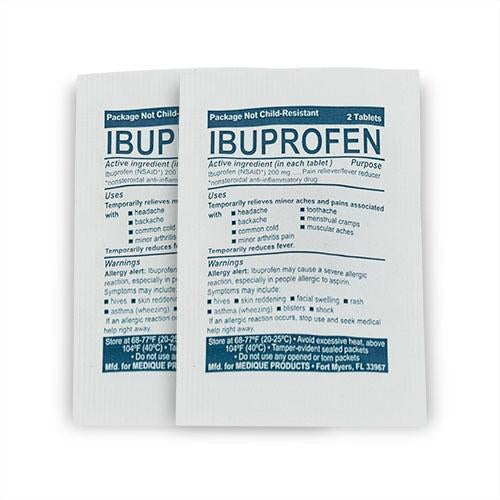 2 Ibuprofen
Treats fever and mild to severe pain. *Compare to active ingredient in Advil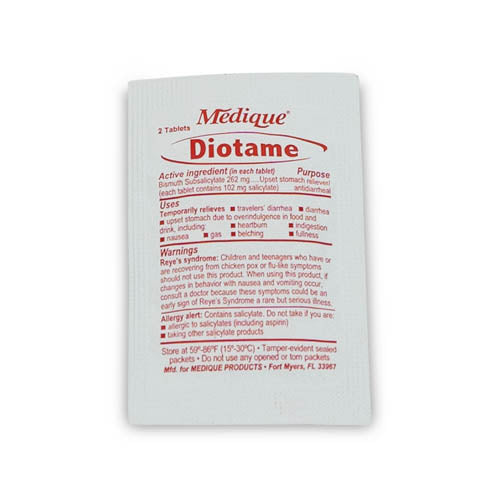 Diotame
Used to treat occasional upset stomach, heartburn, and nausea.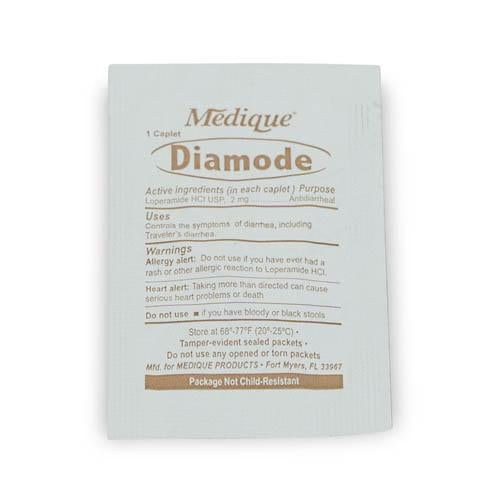 Diamode Packet
Used to treat sudden diarrhea.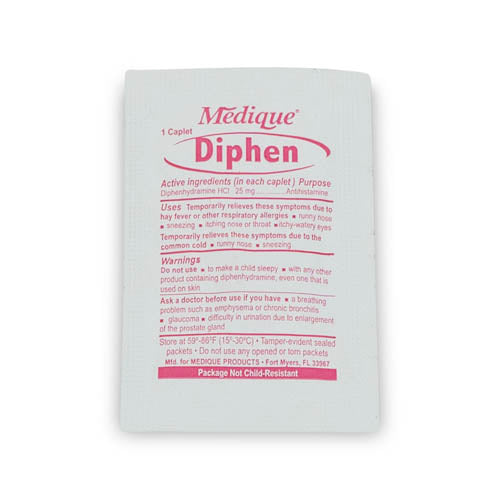 Diphen
Used to relieve symptoms of allergy, hay fever, and the common cold.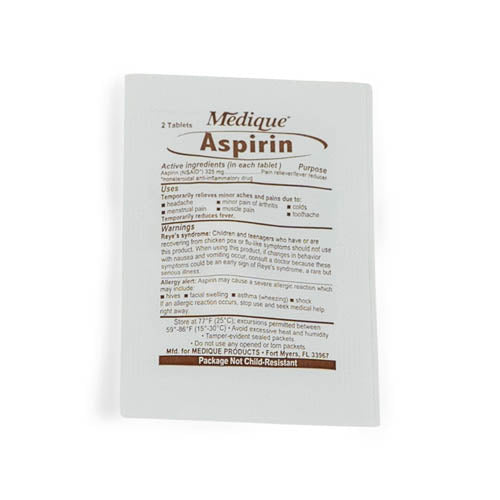 Aspirin Packet
Aspirin is a common drug for relieving minor aches, pains, and fevers. Also can be used as a anti-inflammatory or a blood thinner.
 Medi-Meclizine Packet
Used to prevent and treat nausea, vomiting, and dizziness caused by motion sickness.
 Decorel Forte Plus Packet
Used to temporarily treat cough, chest congestion, fever, body aches, and stuffy nose symptoms caused by the common cold, flu, or other breathing illnesses.