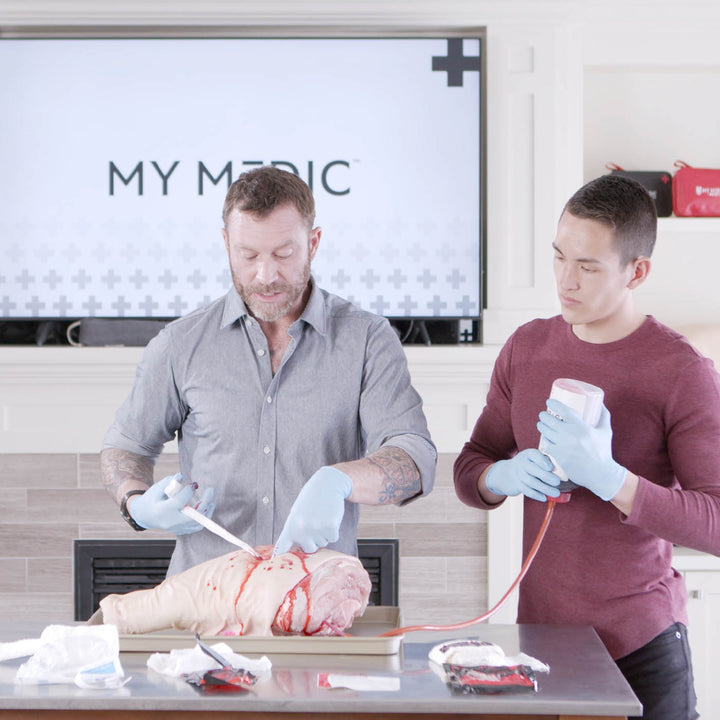 M.A.R.C.H. First Aid Video Training Course
Hand-Picked by Experts
Built in the USA
Lifetime Guarantee
Spend $100.00 more to upgrade to FREE The Super Winter Survival Bundle!
Description
Learn proper first aid training and techniques, taught by Billy Haley, Director of Education and Special Forces Medic. Be prepared and stay alive with M.A.R.C.H training. 
M-Massive Bleeding/Hemorrhage
A-Airway
R-Respirations
C-Circulation
H-Hypothermia 
This world class training is broken down into sections with easy to follow steps & allows unlimited rewatching. 
*course is delivered by email after purchase & is non-refundable