Hand-Picked by Experts
Built in the USA
Lifetime Guarantee
HSA/FSA Approved
Spend $100.00 more to upgrade to FREE The Super Winter Survival Bundle!
Description
A compact and portable all-in-one First Aid solution for hiking injuries.

Use as a grab-and-go kit, or use as a supplemental module to boost your first aid kit or bug-out bag!

Recommended by medical professionals and patients

HSA/FSA Approved
View what's inside guide for kit contents.
⚠WARNING: Reproductive Harm - https://www.p65warnings.ca.gov/
specs
Height: 8.8 in
Width: 6.75 in
Depth: 2 in
Weight: 10 oz
"Really great! As a former Army Ranger, I can say this is a must-have for long-distance walking/hiking." - Gerald S.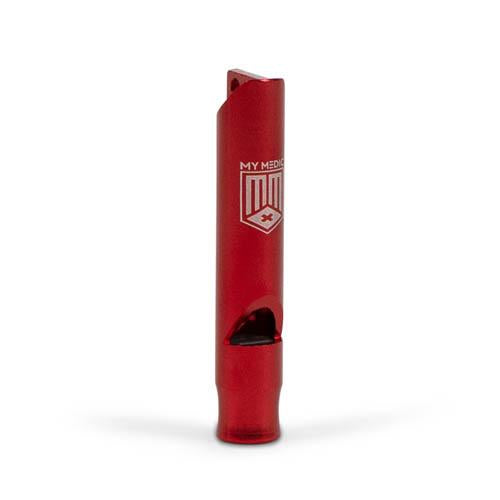 Whistle
Used for alerting in case of emergency.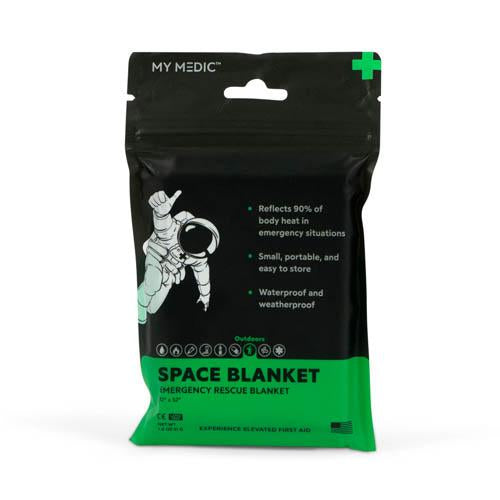 Space Blanket
Thermal insulation blanket designed to reflect 90% of body heat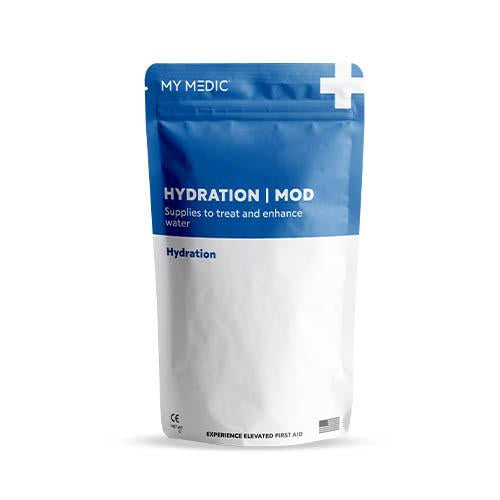 Hydration MOD
MOD Contains:
- 2 KoKos Hydration Packets
- 2 Water Purification Tablets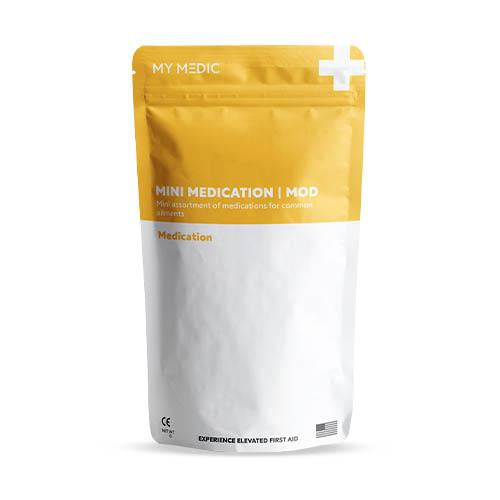 Mini Medication MOD
MOD contains:
- Ibuprofen
- APAP
- Aspirin
- Diotame
- Medi-Meclizine
- Diphen
- Cold & Flu Med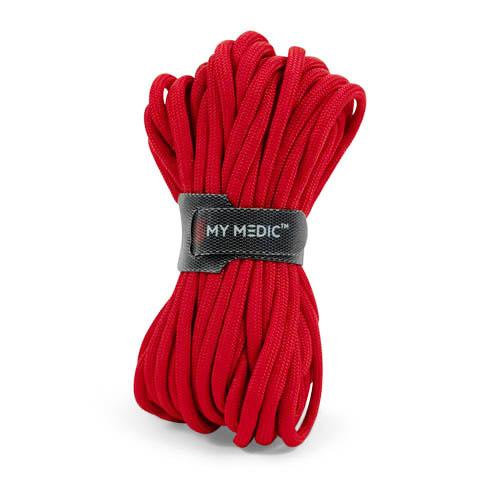 25' Paracord
Lightweight cord used for general utility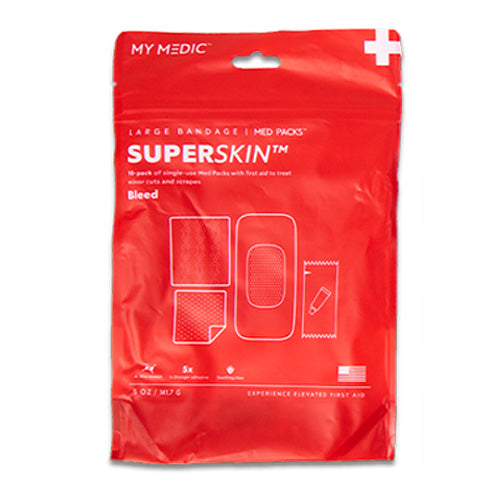 Single-Use 2"x4" Bandage Pack
Pack contains:
- 1 2"x4" SuperSkin Bandage
- 1 Antiseptic Towelette
- 1 Triple Antibiotic
- 1 2"x2" Gauze Pad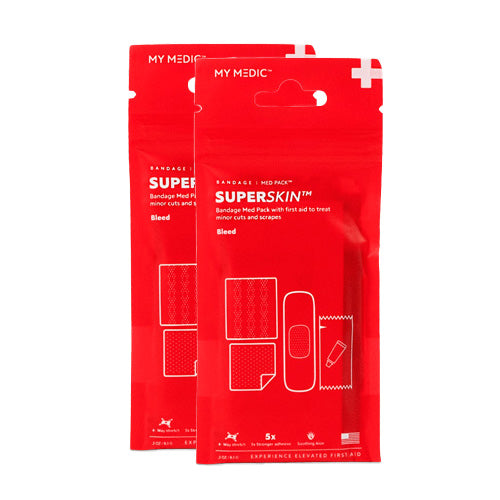 2 Single-use 1"x3" Bandage Packs
Each Pack contains:
- 1 1"x3" SuperSkin Bandage
- 1 Antiseptic Towelette
- 1 Triple Antibiotic
- 1 2"x2" Gauze Pad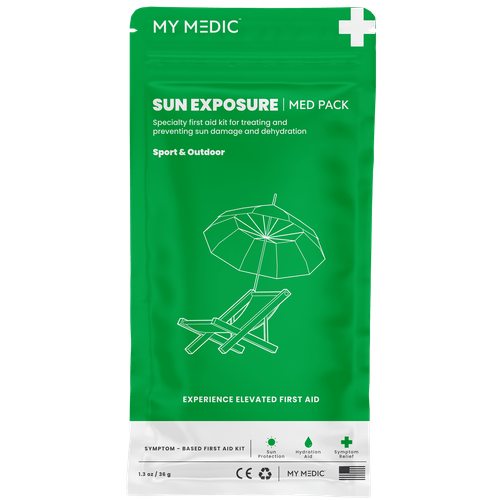 Sun Exposure Med Pack
Pack Contains:
- 3 Sunscreen sachets
- 1 Lip Balm
- 2 Kokos Hydration Sticks
- 2 Ibuprofen packets
- 1 APAP packet
 Blister & Chafing Med Pack
Pack Contains:
- 3 Antiseptic Towelettes
- 1 Friction Frosting
- 1 Super Hand Wipe
- 3 SuperSkin Blister Strips