Hand-Picked by Experts
Built in the USA
Lifetime Guarantee
HSA/FSA Approved
Description
A compact and portable all-in-one First Aid solution for finger and toe lacerations.
Use as a grab-and-go kit, or use as a supplemental module to boost your first aid kit

Includes a T-Ring™ Digit Tourniquet used to stop bleeding in fingers and toes
4-Way stretch SuperSkin Fingertip Bandages for optimal comfort 
Contains step-by-step instructions for proper care
View what's inside guide for contents.
⚠WARNING: Reproductive Harm - https://www.p65warnings.ca.gov/
specs
Height: 7.55 in
Width: 5.8 in
Depth: 1.5 in
Weight: 133 g
"The finger cut kit had everything I needed to dress my finger and enough supplies to change the dressing tomorrow! I had never used a finger tourniquet before, but it worked perfectly, stopped the bleeding and I was able to dress my cut! I'm going to order more asap." - Ruben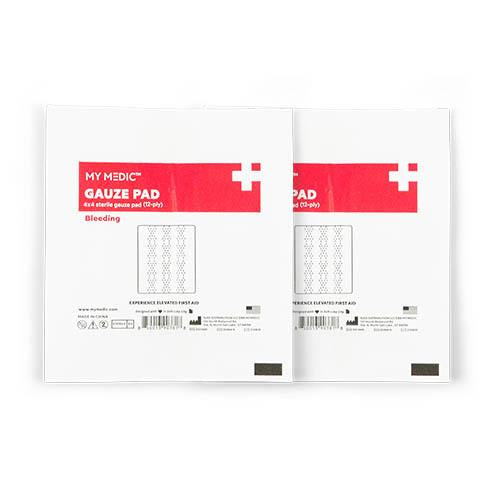 2 4"x4" Gauze Pad
For skin regimens & wound care.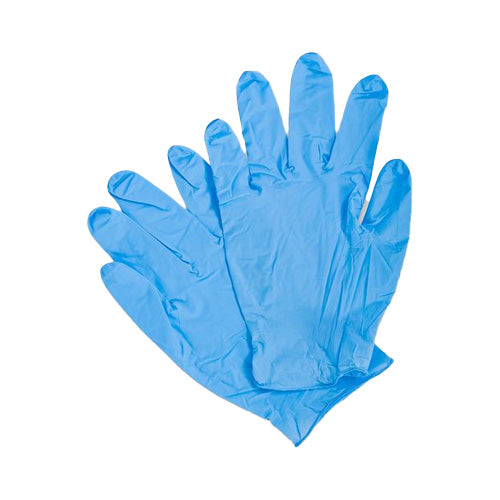 Gloves
1 pair of disposable gloves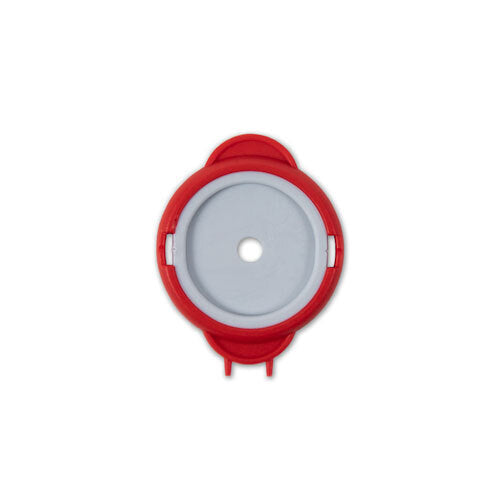 T-Ring
Finger tourniquet to stop bleeding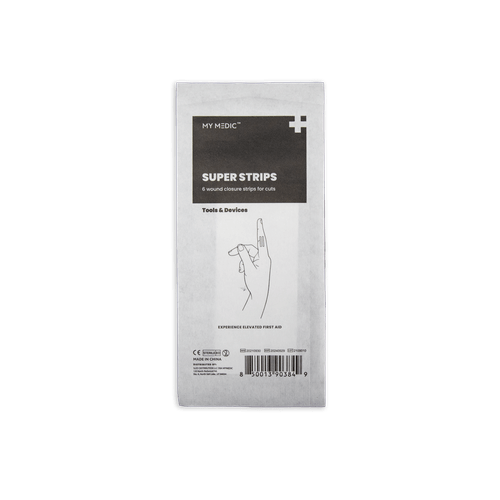 Wound Closure Strips
Adhesives strips used to secure and close small cuts and wounds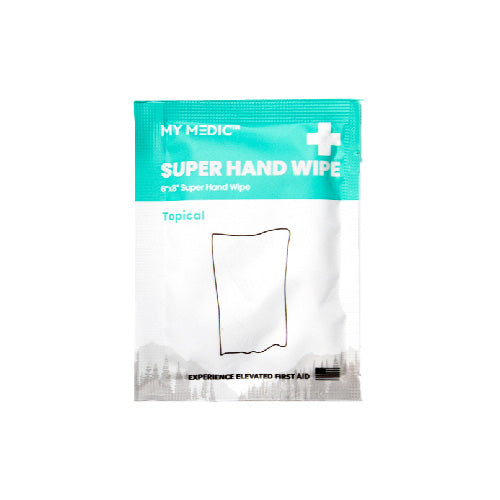 Super Hand Wipe
6"x8" Sanitizing towelette that fits right in your pocket.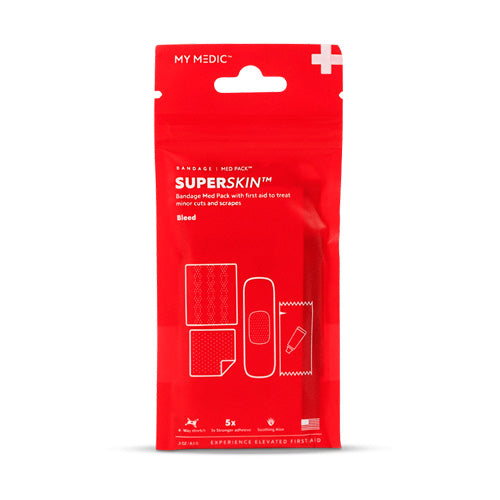 Single-use 1"x3" Bandage Pack
Pack contains:
- 1 1"x3" SuperSkin Bandage
- 1 Antiseptic Towelette
- 1 Triple Antibiotic
- 1 2"x2" Gauze Pad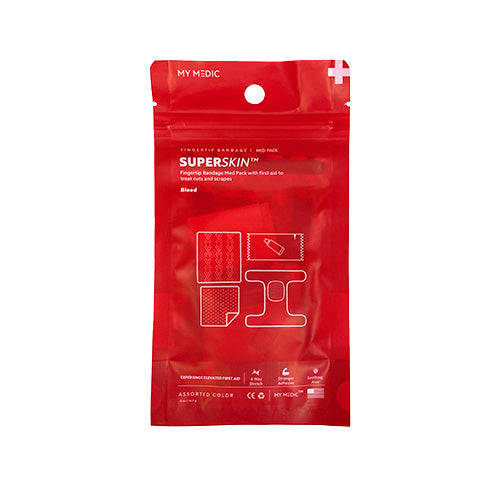 Single-use Fingertip Bandage Med Pack
Med Pack Includes:
- 1 Fingertip Superskin™ Bandage
- 1 2"x2" Gauze Pad
- 1 Antiseptic Towelette
- 1 Triple Antibiotic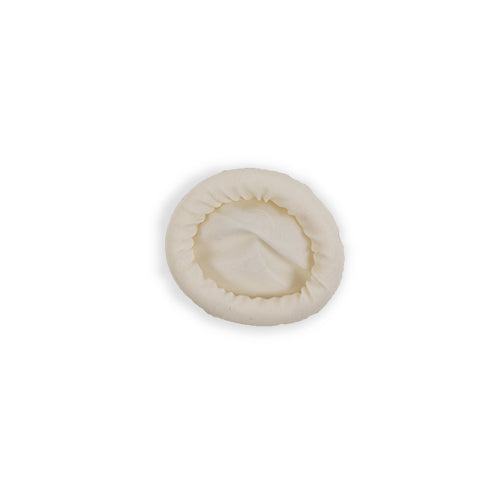 Shower Shield
Protects finger and finger bandages from moisture