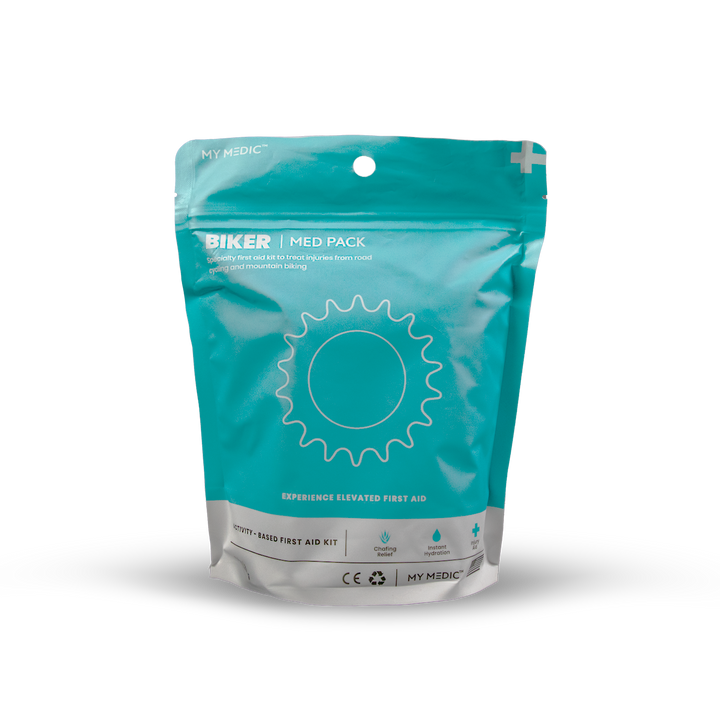 Hand-Picked by Experts
Built in the USA
Lifetime Guarantee
HSA/FSA Approved
Description
Whether you're a seasoned cyclist or a beginner, you won't want to leave this Med Pack behind. The Biker Med Pack's specialized supplies are intentionally chosen by riders and medical professionals to treat common injuries like road rash and blisters. You will have everything you need to be prepared and enjoy the ride!
Use as a grab-and-go kit, or use as a supplemental module to boost your first aid kit or bug-out bag!

Recommended by medical professionals

Designed for cyclists by cyclists

HSA/FSA approved
View what's inside guide for pack contents.
 ⚠WARNING: Reproductive Harm - https://www.p65warnings.ca.gov/ 
"Great Med Pack to have whether you ride a mountain bike, road bike, or even a cruiser bike.  It has everything I need for cycling injuries in a compact package. 10/10 would recommend!" - Henry L.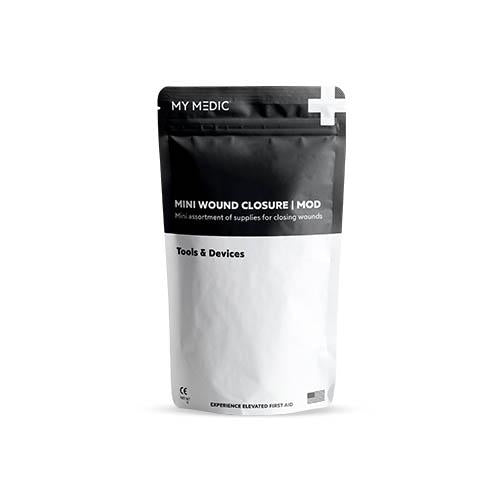 Mini Wound Closure MOD
MOD Contains:
- 1 Pack of 3 Secure Strips
- 1 Tube of Liquid Skin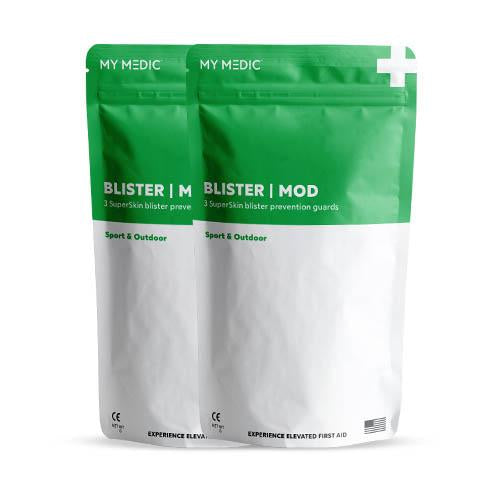 2 Blister MODs
Each MOD Contains:
- 3 Pieces of SuperSkin Blister Strips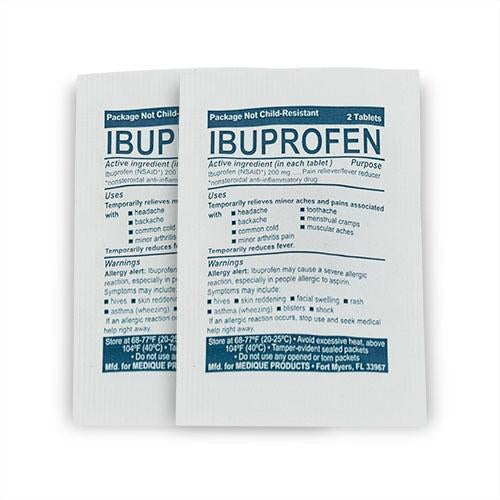 2 Ibuprofen
Treats fever and mild to severe pain. *Compare to active ingredient in Advil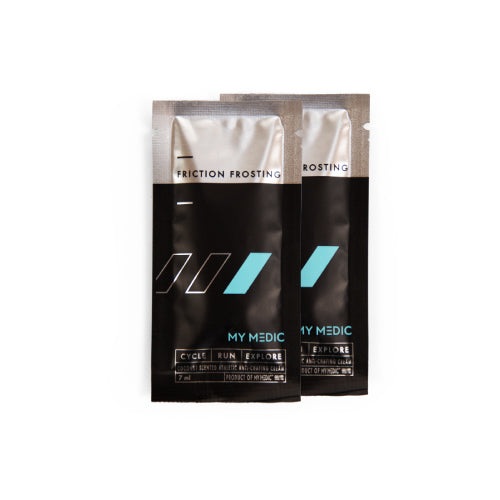 2 Friction Frosting
Prevents and treats chafing
 Anti-Cramping Aid packet
Electrolyte Replenishment tablets used to relieve muscle cramps, fatigue, and heat exhaustion
 Tubular Gauze Large
Gauze wraps around limbs or feet to act as a pre-layer or protection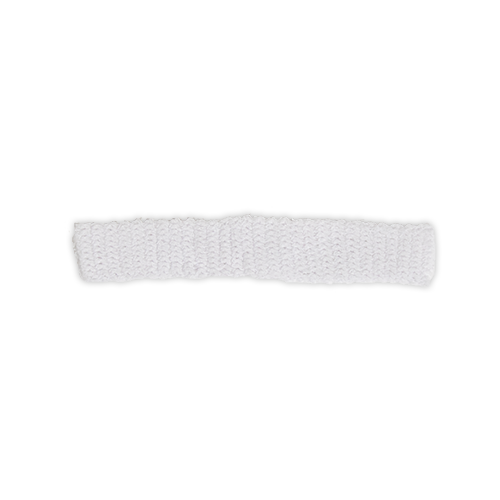 Tubular Gauze Medium
Gauze wraps around limbs or feet to act as a pre-layer or protection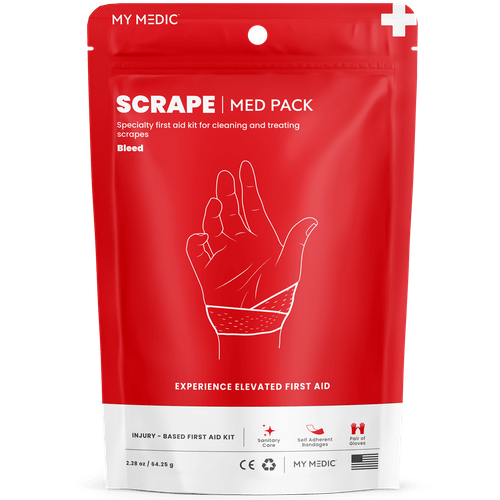 Scrape Med Pack
Med Pack contains:
- 1 2" Gauze Roll
- 2 4"x4" Gauze Pads
- 1 3"x4" Non-adherent Pad
- 3 Antiseptic Towelettes
- 1 Super Hand Wipe
- 3 Triple Antibiotic Ointments
- 1 1"x15" Self Adherent Bandage Roll
- 1 Pair of Gloves
- 1 Super Wash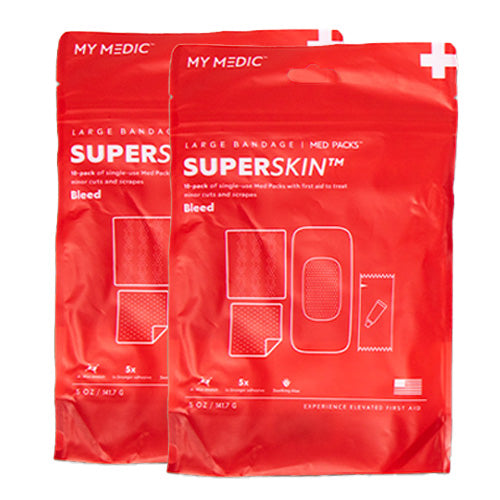 2 Single-Use 2"x4" Bandage Packs
Each Pack contains:
- 1 2"x4" SuperSkin Bandage
- 1 Antiseptic Towelette
- 1 Triple Antibiotic
- 1 2"x2" Gauze Pad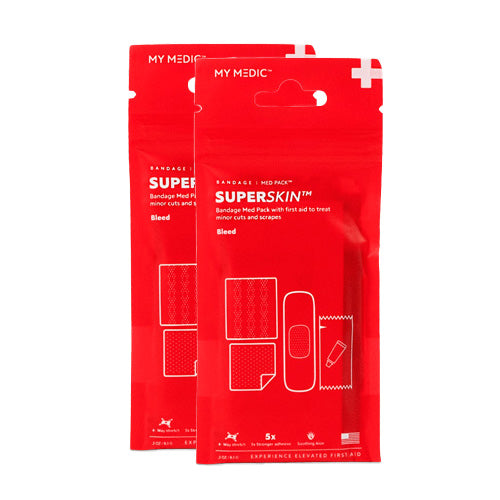 2 Single-use 1"x3" Bandage Packs
Each Pack contains:
- 1 1"x3" SuperSkin Bandage
- 1 Antiseptic Towelette
- 1 Triple Antibiotic
- 1 2"x2" Gauze Pad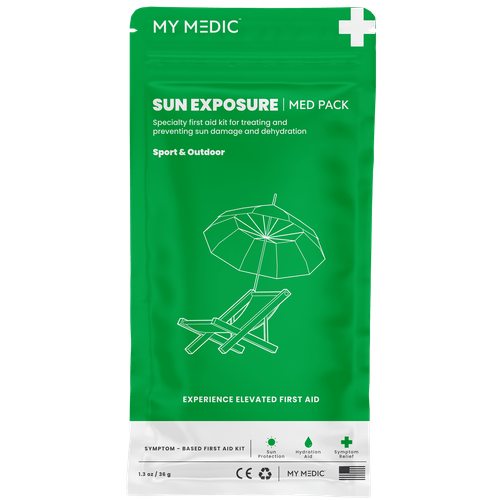 Sun Exposure Med Pack
Pack Contains:
- 3 Sunscreen sachets
- 1 Lip Balm
- 2 Kokos Hydration Sticks
- 2 Ibuprofen packets
- 1 APAP packet