Cuts and Scrapes
Med Pack
Hand-Picked by Experts
Built in the USA
Lifetime Guarantee
HSA/FSA Approved
Description
A compact and portable all-in-one First Aid solution for common minor bleeding injuries from cuts and scrapes.
Use as a grab-and-go kit, or use as a supplemental module to boost your first aid kit or bug-out bag!

Recommended by medical professionals
View what's inside guide for contents.
⚠WARNING: Reproductive Harm - https://www.p65warnings.ca.gov/
specs
Height: 8 in
Width: 5 in
Depth: 2.5 in
Weight: 4.76 oz
"Excellent product to put in your pack or EDC. Hiking or in your car. Recommend to anyone looking for a nice compact med kit for small emergencies." - Kevin M.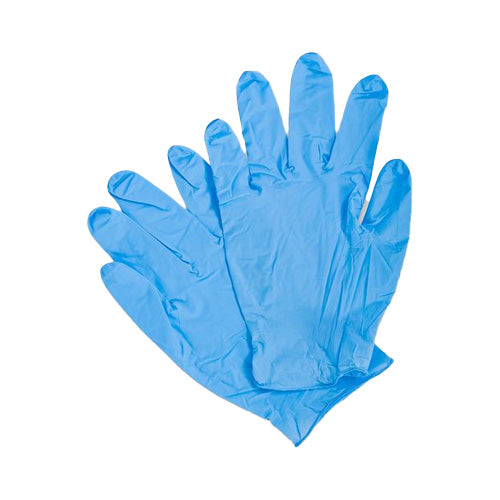 Gloves
1 pair of disposable gloves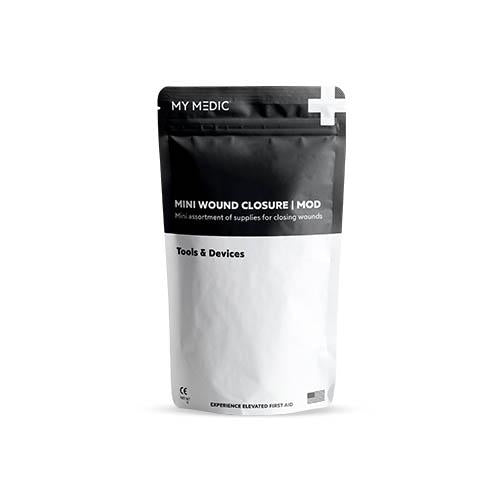 Mini Wound Closure MOD
MOD Contains:
- 1 Pack of 3 Secure Strips
- 1 Tube of Liquid Skin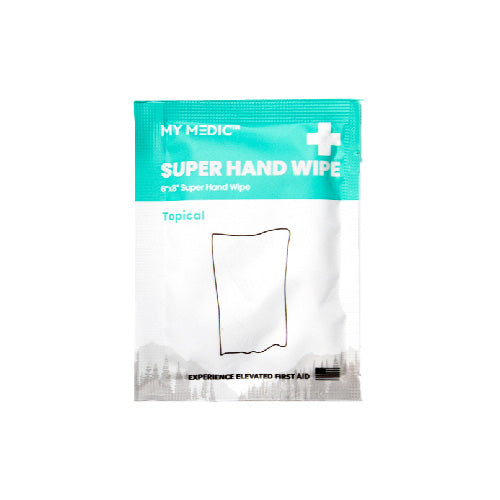 Super Hand Wipe
6"x8" Sanitizing towelette that fits right in your pocket.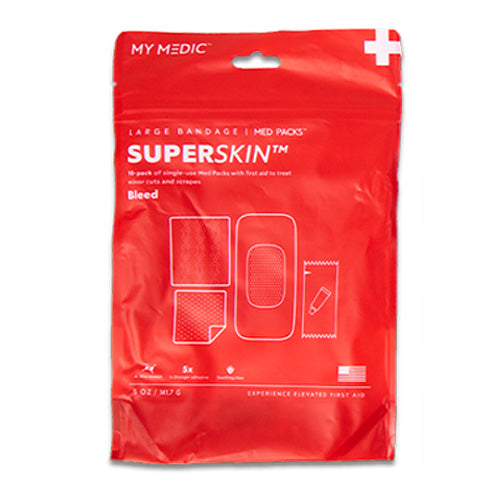 Single-Use 2"x4" Bandage Pack
Pack contains:
- 1 2"x4" SuperSkin Bandage
- 1 Antiseptic Towelette
- 1 Triple Antibiotic
- 1 2"x2" Gauze Pad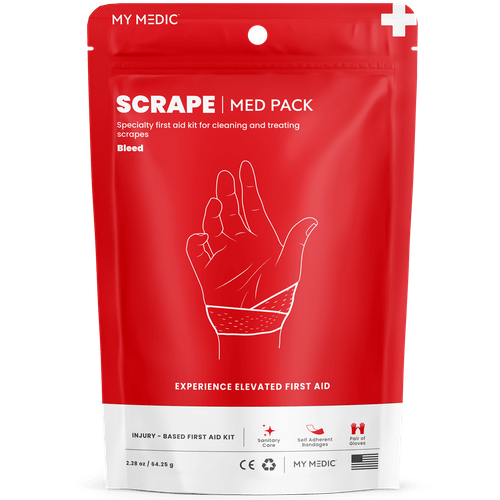 Scrape Med Pack
Med Pack contains:
- 1 2" Gauze Roll
- 2 4"x4" Gauze Pads
- 1 3"x4" Non-adherent Pad
- 3 Antiseptic Towelettes
- 1 Super Hand Wipe
- 3 Triple Antibiotic Ointments
- 1 1"x15" Self Adherent Bandage Roll
- 1 Pair of Gloves
- 1 Super Wash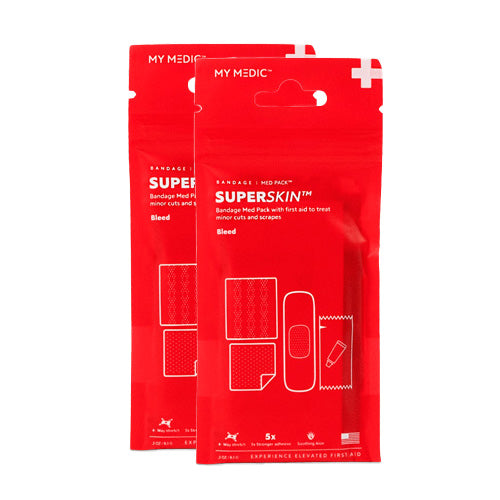 2 Single-use 1"x3" Bandage Packs
Each Pack contains:
- 1 1"x3" SuperSkin Bandage
- 1 Antiseptic Towelette
- 1 Triple Antibiotic
- 1 2"x2" Gauze Pad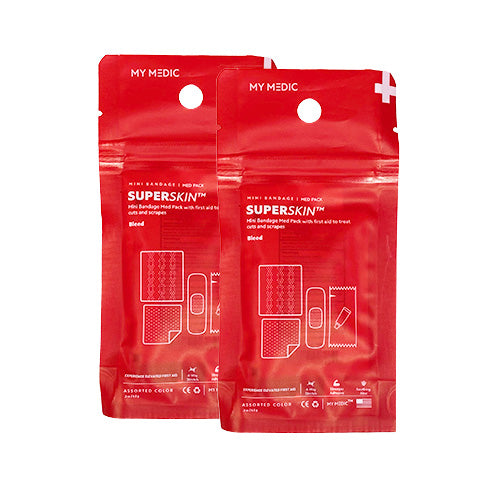 2 Single-Use Mini Bandage Med Packs
Each Med Pack Includes:
- 1 Mini SuperSkin™ Bandage
- 1 2"x2" Gauze Pad
- 1 Antiseptic Towelette
- 1 Triple Antibiotic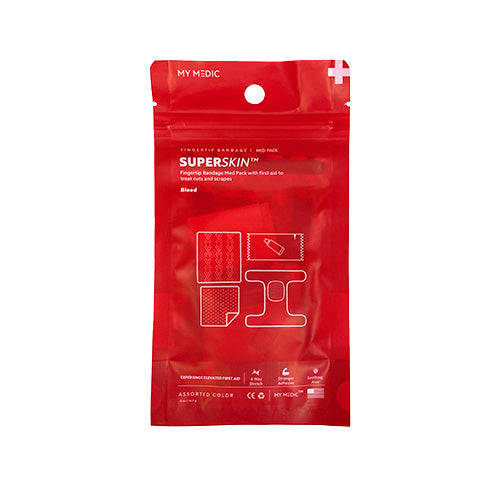 Single-use Fingertip Bandage Med Pack
Med Pack Includes:
- 1 Fingertip Superskin™ Bandage
- 1 2"x2" Gauze Pad
- 1 Antiseptic Towelette
- 1 Triple Antibiotic